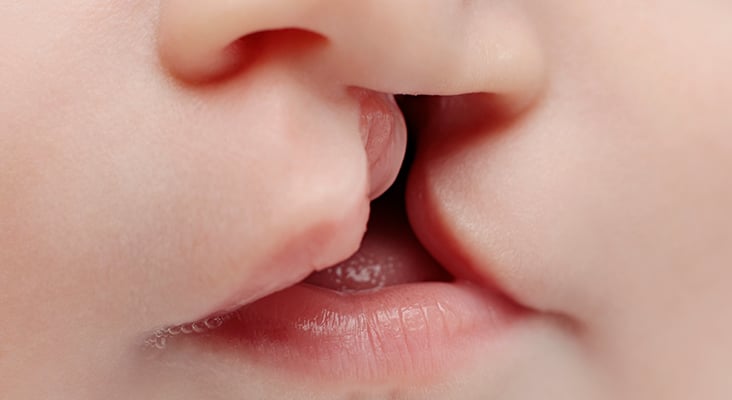 The National Institute of Dental and Craniofacial Research (NIDCR) has granted researchers from the University of Southern California (USC) in Los Angeles $12.5 million to continue the development and expansion of FaceBase into its third phase. Launched by the NIDCR in 2009, FaceBase is a central repository for craniofacial datasets and tools meant to advance craniofacial science by fostering cooperation and collaboration around the globe.
This unique database is a freely available resource for researchers who want to learn more about craniofacial conditions, such as cleft lip and/or palate. The online resources give scientists access to a collection devoted to all abnormalities of the head and facial bones, providing a collection of manuscripts, images, video scans of human faces, DNA samples, and datasets of genetic information. The resource also allows researchers to connect with other experts in the field.
Providing the craniofacial research community with a comprehensive and systematic understanding of what causes common abnormalities can help researchers and interdisciplinary teams better serve patients with these conditions.
Orofacial clefts are one of the most common types of birth defects in the United States. In fact, the US Centers for Disease Control and Prevention estimates about 2,650 babies are born with a cleft palate in the US each year, and 4,440 babies are born with a cleft lip with or without a cleft palate.1 The Children's National Health System estimates approximately 600,000 Americans have been diagnosed with a craniofacial condition.
Once a cleft lip and/or palate is detected, a patient's craniofacial team is mobilized. A collaborative approach to treating cleft lip and/or palate is necessary because this patient population often presents with several health challenges. A craniofacial team typically consists of dentists, plastic surgeons, speech pathologists, orthodontists, nurses, and oral surgeons.
"We're looking at really challenging problems that can't be solved by a single group or one person's expertise," says Yang Chai, DDS, PhD, associate dean of research for the Herman Ostrow School of Dentistry of USC, director of the Center for Craniofacial and Molecular Biology, and George and MaryLou Boone Chair in Craniofacial Biology. "To accelerate the science and better serve families at risk for these conditions, we need a comprehensive and systematic understanding of how faces form in healthy children, and what goes wrong to cause common malformations."
Chai and Carl Kesselman, PhD, professor at the USC Viterbi School of Engineering Department of Computer Science and director of the Biomedical Data Center at USC's Information Sciences Institute, are the project's principal investigators. USC scientists have been developing FaceBase's central data hub since 2014, which in its second phase expanded to encompass other genetic disorders and the development of the entire craniofacial complex. The first version of the database focused on the middle region of the face and genetics related to developmental disorders, such as cleft lip and cleft palate. To date, researchers from more than 24 universities nationwide have contributed to the database.
The third phase of the project aims to continue work on the data repository, motivate craniofacial researchers around the globe to share their own research data, and foster a community of active users through outreach activities and dissemination of new features and datasets.
REFERENCE
Parker SE, Mai CT, Canfield MA, et al. Updated national birth prevalence estimates for selected birth defects in the United States, 2004–2006. Birth Defects Res A Clin Mol Teratol. 2010;88:1008–1016.
The post New Facial Database Designed to Advance Craniofacial Science appeared first on Dimensions of Dental Hygiene.